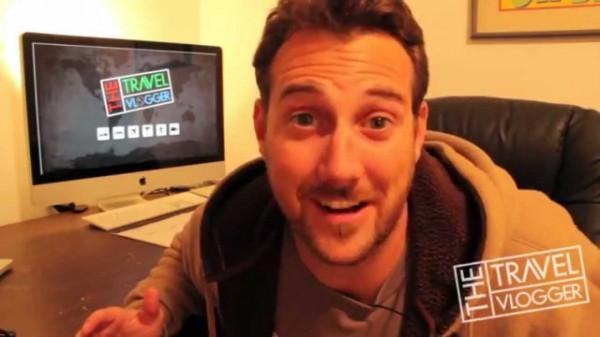 Welcome to my Website!
This week we make a Vlog or "Video Blog" to use as the greeting to our websites. Obviously we live in a video age and having your smiling, confident, informed face greet visitors will take your website a long way toward landing that job or internship, winning the ASI election, or achieving whatever your goals are. It can be short. if you were me, you might say something like:
Hi, I'm Glenn Zucman. I'm a visual artist in Los Angeles. My Intermedia art practice ranges from robotic projects to online identity activities. I teach art at Long Beach State, and I'm the former host of the arts interview radio broadcasts Strange Angels for KBeach Radio and Border Patrol for American Public Media. Thank you for visiting my website, I hope you enjoy the work, and just click on the 'contact' button if you have questions about anything. Thanks a lot!
Your Vlog
You can use Vimeo, YouTube or whatever you like for this. Editing, graphics, etc are great if you want to do them, but not required. You can simply talk straight into your laptop or mobile webcam. Vimeo & YouTube both have mobile apps, so you can just talk to your phone. If you happen to have a nicer video camera, it'd be worth using it an uploading to Vimeo, since this is your welcome message to the world and the better it looks, the better!
Your "About Me" page
Then on your website make an "ABOUT ME" page and:
1. embed your video
2. add some bio info
3. add some contact info (like a contact form)
4. add links to any other material
5. add license information for your site: ©2014, or Creative Commons, or Public Domain
All sites really should have About pages with the basics of who's site you're looking at, how to get in contact, and so on. You could also put your video in a Sidebar Widget so visitors could see it right on your home page.
Your Site License, or Terms of Use
For your site license you're welcome to choose the very restrictive "©All Rights Reserved," or the very open "Public Domain." However, for most of you, a "flavor" of Creative Commons license will probably work best. Creative Commons, Non-Commercial No Derivatives is nearly as restrictive as ©All Rights Reserved, and Creative Commons Attribution is nearly as open as Public Domain. A middle choice that many people like is Creative Commons Non-Commercial. This license means that other people "like you" who want to remix your YouTube video or Flickr Photo or Sound Cloud Song or WordPress essay, are free to do so, but if a for-profit entity like NBC or the New York Times wants to use your work, then they can call you and negotiate a license fee.
Visit Creative Commons.org/choose to select the license terms for your website, and then grab their embed code and paste it on your About page.
What to "Turn In"
Like every week, you still need 3 things this week: 2 Conversations & 1 Activity. The slight difference is that this week instead of another Post for your activity, you'll do an About Me Page for your activity. Be sure to also add your About Me Page to your Menu so it can be found.
LinkedIn & About.me
They're not required, but if you don't already have a LinkedIn & About.me, setting them up is a great idea. I sort of think of:
About.me = business card
LinkedIn = resume
Website / blog = portfolio
Of course there's overlap and you should totally put your resume on your website, but About.me & LinkedIn are sort of nice basics to have. Here's mine:
Other Vlogers
Our "vlog" is more of a Hi, it's me! video. Here's a couple of real vlogs: One from Natalie Tran & one from CSU Chancellor Tim White:
"Pro's"
And then there are "professionals" like Sarah Silverman or John Oliver, who use comedy to express ideas. Although they may be funny, these videos are filled with information. They may have slick production values, but at their heart, they're really simple, compelling vlogs: